Vauxhall Nova 2.0L 16v Turbo
The Story So Far
My Nova Gsi has been around for a while in various Guises, Starting as a bog Standard Gsi.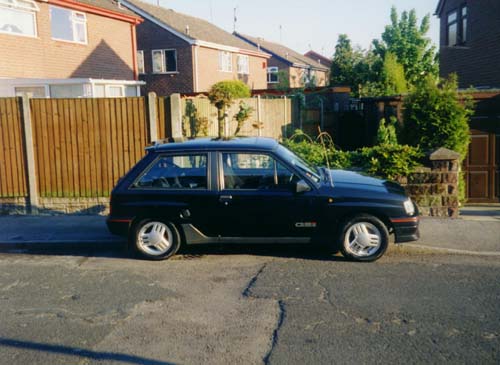 It was then slowly modified starting with a set of Speedline Allesio II's, then came the Avo Suspension kit
The Pictures below were taking in 1998 One at Trax, the other taken 10 Mins Before the head gasket failed killing the 1.6 engine!.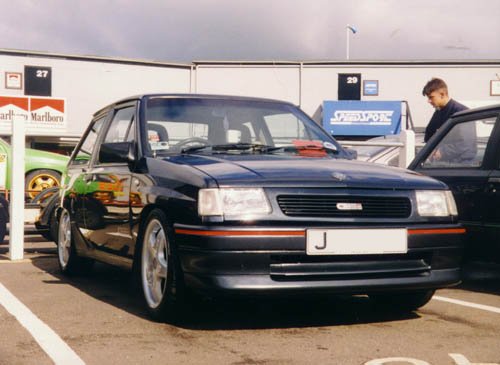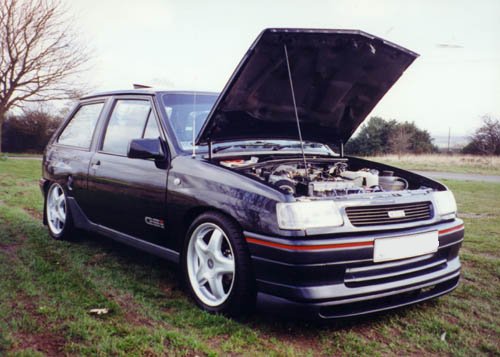 Luckily a 2.0L 16v conversion had already been arranged, the car was taken to Cardiff for the conversion a week earlier than planned.
I picked the car up a few weeks later with the newly installed valver in!!! The difference was amazing!!!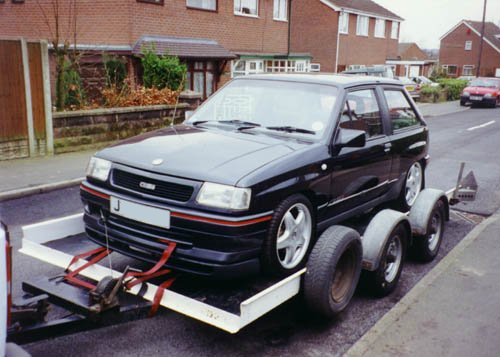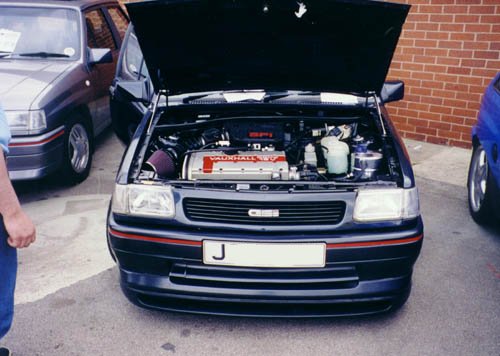 I had several things changed over the next few month, including lots of changing of Driveshafts, Due to the postion of the engine Driveshafts kept on snapping. About 8 sets must of been snapped.
The engine was repostioned along with new mounts and a Strengthening kit welded into place, at the same time a Blydenstein head and SBD Manifold were fitted.
Things stayed like this for a few months...
Then I heard of a Calibra Turbo being dismantled at my mates Vauxhall Breakers, I was down there in a flash, the engine was purchased and collected that weekend.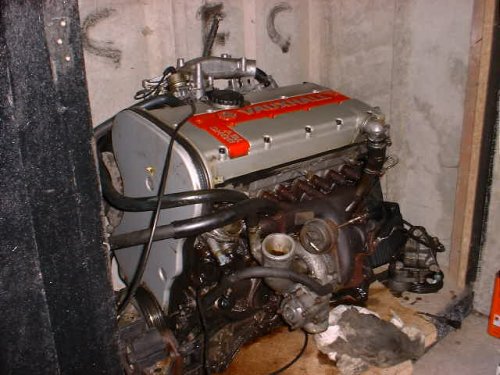 The engine was was cleaned and stored for about a month and I could'nt resist any longer, I just had to Fit it before the summer
Summer 2001
I got all the parts required together including bigger driveshafts and hubs, and proceded to fit the engine with the help of John Hughes, Karl Rowntree, Mark Beeson and Martin Weaver. The conversion was started on the Thursday night.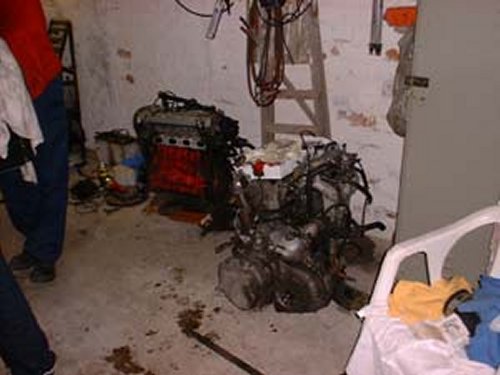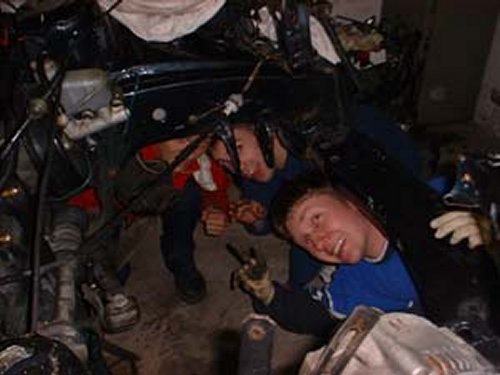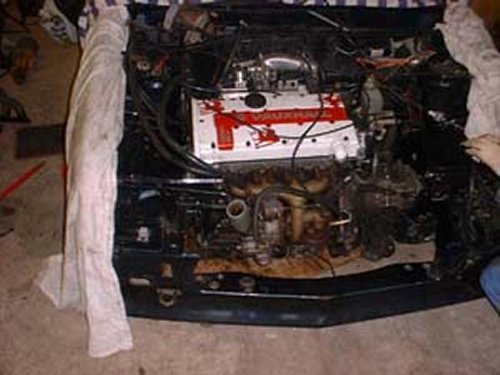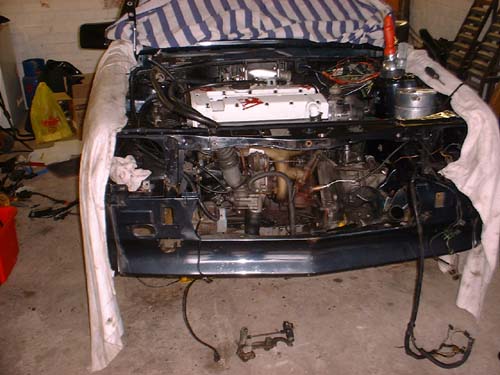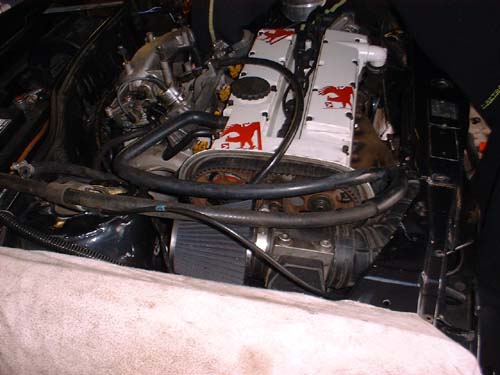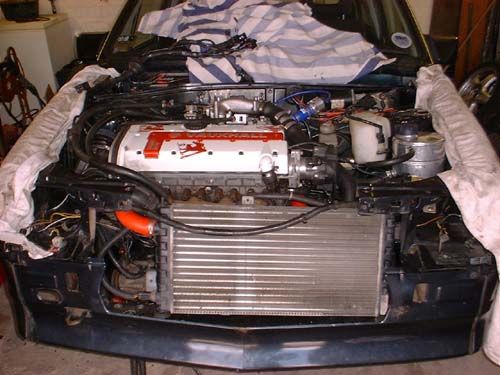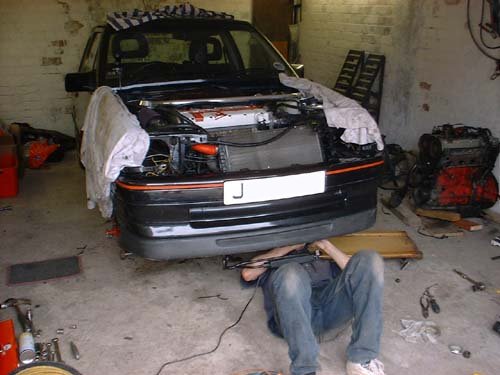 The car was running on Sunday Night after a teething problem that turned out to be a fauly Crank Sensor. The car was fully rebuilt and Back on the Road on the Monday Night, Excellent Fun!!
The Car has Stayed like this for about 2 years Now, the only changes being a Quaiffe ATB Limited Slip Diff and a Helix Paddle Clutch. The car got addicted to killing Gearboxes, 2 F20 Gearboxes died within a few months of each other.
The Car has been used Daily in this time and as attended several days at Santa Pod and putting in some excellent time including a best of 13.771 at 105.4 Mph